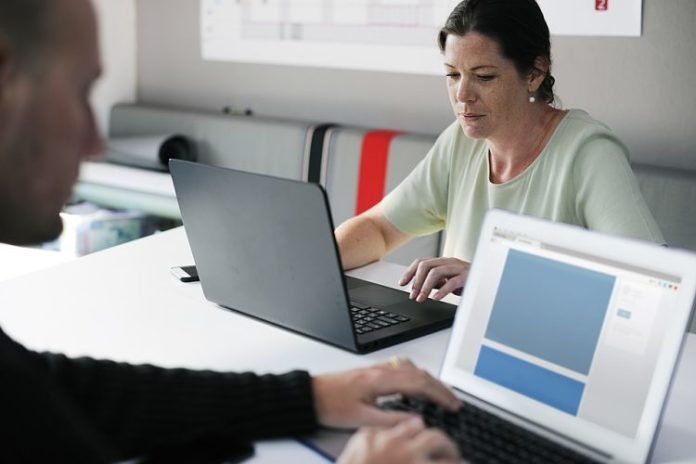 In the business community, we often discussed businesses that are owned by women, and talk about the special programs and contract opportunities that exist for them. But how does a business get the right to call itself women-owned in these more formal situations? Is it enough that a woman is at the helm of the business?
While that might be enough for informal declarations, to qualify for special programs that target women owners or to be counted as women-owned businesses for federal contracts, certification is required.
What is certification?
Certification is the process of going through the various requirements that define women-owned businesses, either for small businesses (Women-Owned Small Businesses, WOSB) or Women Business Enterprise National Council (WBE) for larger businesses. Completing this certification process means that neither the businesses nor the organizations they need to interact with have to verify this information independently each time they work with a company. For many companies, especially federal companies, the number of businesses owned by women that they work with is tracked.
Being certified as a business owned by women gives these companies new access to both contracts and markets. But before starting the extensive certification process, businesses are well served to look at the criteria and ensure they qualify.
Certification Criteria for WOSB
To qualify as a women-owned small business, a company must:
Have 51% or more ownership or control by women. This can be more than one woman; several women together could work with male partners, as long as the women own and control more than 51%.
Women must be U.S. citizens.
Their business must meet the SBA standard of "small" in its primary industry.
If the business is also economically disadvantaged, they must provide proof of this as well.
Certification Criteria for WBE
To qualify as a woman business enterprise, the company must meet the first two criteria above, as well as:
A woman must be CEO and President (if both of these positions exist within the company)
This same woman must have been in the owner or officer position for at least six months and must be involved in the daily operation.
How Do Businesses Get Certified?
There are two simple options to getting your business certified as a women-owned business. The first is self-certification. The Small Business Administration (SBA) now allows businesses to begin and often complete their certification online, filling out the initial application and then adding supporting documents as necessary.
Especially if you're trying to get certified, start the process early! Pulling together the appropriate documentation can take time, and many times, additional paperwork is necessary.
If you are involved with your local SBA chapter or Chamber of Commerce, talk to them about getting certified. Many states and local agencies have programs to help businesses get the kinds of certifications that help them grow and obtain better contracts and assistance. Many states also track the demographics of contractors, and having women and minority-owned businesses working with them can help them out in a myriad of ways.
There are also third-party certification companies that help businesses through the certification process. Four companies have been approved by the SBA to help businesses become certified. Ultimately, they can help companies determine the right certification level for them (local, state, or federal) and then help them collect the right paperwork and answer questions properly. This can streamline the process and make it easier for companies to get certified.
The amount of paperwork that needs to be completed in these initial phases can be extremely intimidating. The good news for businesses is that the annual recertification paperwork is significantly less overwhelming. Unless your business changes dramatically from year to year, you shouldn't need to recomplete the larger amount of paperwork every year. Some certification groups can even complete two-year certifications.
Women-owned businesses have always been an important part of the economy, but in the decade since the financial crisis, businesses owned by women have dramatically increased in number and size. According to some analysts, businesses that are run and owned by women and minorities have been the primary drivers of the financial recovery.
Businesses owned by women often face systematic challenges in gathering funding, being taken seriously when pursuing large contracts, and in most spheres that relate to business growth. Becoming certified as a woman-owned business can help companies compete at the highest levels of lucrative federal contracts, allowing them to continue to expand and level out the marketplace for those businesses being formed in their wake.