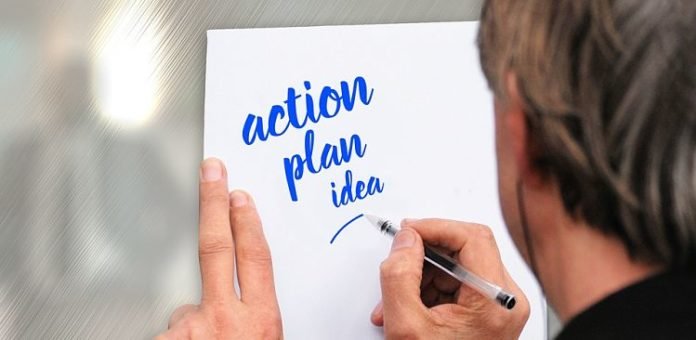 It is always challenging to start a new business. Whether you are creating a big corporation or a small business, knowing little secrets and using them in a right way might be essential for growing your revenue and making a big difference in your business.
Apart from basic things that are essential for growing your company, like hiring the right people, making an investment, finding your target audience, there are little tips which are simply overshadowed by many entrepreneurs. In this article, we are going to shed a light on the hidden tricks that will help you boost your productivity, magnify your sales and bring you closer to your Dream:
1. Create a one line simple, but attractive slogan for your Company.
This should be your weapon to impress your audience and partners when sending an email or whenever someone views your website. You can insert the slogan in the signature line of your Company's email, as well as on the landing page of your Website.
But remember: it should not be a long message, but rather a short one that will easily catch attention. The message should be closely related to your Company's activity, presented in a nice way.
2. If your business is targeted at selling products, add a "thank you" note to products that you are selling to customers.
This way you will add a smile on your customers' faces, which will make them want to buy more from your Company.
3. Use Snapchat as a tool to make a Big difference in the future of your Company.
In today's digitalized world, people use different social media and mobile applications not only for leisure purposes but for businesses as well. One of them is a Snapchat mobile application, which applies the so-called geofilters.
Snapchat geofilters are creative tools to show your location when you take a photo with Snapchat. It is a nice way to show that your Company "exists" not only in a cold business routine but also lives and enjoys the present moment.
4. Reward yourself for small achievements of your business.
By doing so, you will feel motivated to stay focused and inspired to invest more energy and time into your company's success. It may be anything from material stuff to something intangible that will nourish your mind and soul.
5. Authenticity!
If there will be one advice on doing your business in a right way, it would be the following: just be yourself and be real! Even the most glamorous project might fail if it doesn't show the genuine soul of your brand. Authenticity is the key when touching people's hearts (the same counts in the business world as well).
6. Show some kindness in the most competitive business world.
It may range from simplest things to the most unexpected ones. For example, as it is with the "thank you" notes, you may insert a short message with inspirational ideas in your products. Likewise, it could be a nice idea to ask your customers (through the message in product box) about their birthdays, by mentioning an email address where they can send their replies. When the birthday comes, you may send a sweet note or surprise to your customers by showing them some love. This seemingly small act of kindness can make a real difference in someone's life and brighten up their day. Hence, it might be a nice way to make your customers value your business even more.
This seemingly small act of kindness can make a real difference in someone's life and brighten up their day. Hence, it might be a nice way to make your customers value your business even more.
They say, "Sometimes, one kind word said at the right moment can change someone's entire day".
7. Post online questionnaire for your website visitors.
The questionnaire should contain questions regarding the experience and impressions of your company. This tool will bring you closer to your customers. It will help you to know better their needs and expectations, hence improve your services to satisfy the needs of your customers.
8. Personalize your services and products
Here is an example:
Let's consider you are a Hotel owner. You get a hotel booking from a customer where his/her name is certainly mentioned. Before your customer's (in this case- guest's) arrival, you write down your guest's name on the pillow in the hotel room (the name can be mentioned on any other thing as well, not just a pillow). When the guest enters the room, he/she will be pleasantly surprised by seeing his/her name in an unfamiliar place, which will help him feel like at home.
Now imagine you are buying a service or product where you see your name mentioned. Will it touch your heart and make you want to contact this company once again? Of course, it will do!
These are a few simple ways to bring you closer to your customers, make them feel appreciated and beautify your business world.
When it comes to getting your business noticed in the fastest way, don't rush and remember these words: "Running fast will make people laugh". So, fill in with patience and follow your goal!