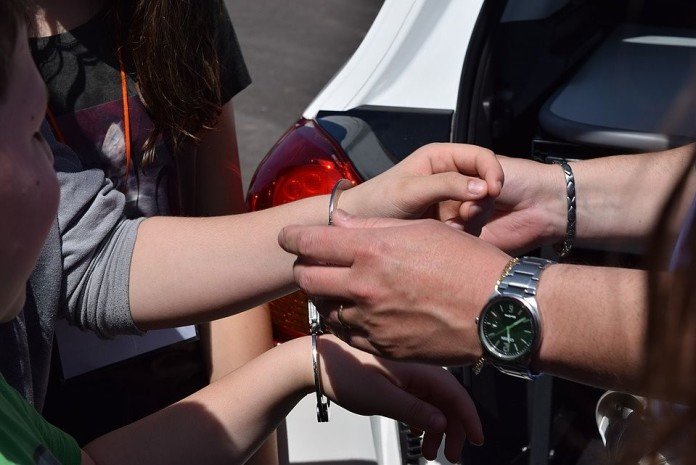 Social media has become a way of life in today's society. We use it to keep in touch with friends and family, share treasured photos, announce relationship statuses, family and job news, declare our stance on political issues and tell a joke or two. Small businesses are using social media to connect with customers and advertise products and services.
More and more police departments are using social media for a variety of purposes, from spreading information to catching criminals. The International Association of Chiefs of Police (IACP) reports that 95% of police agencies use social media in their work.
How Police are Using Social Media
Social media allows police officials to notify citizens of traffic alerts, road closings and conditions, weather alerts, accidents or safety concerns. Additionally they can share information on events and occurrences, provide helpful tips for the community and share information on awards and honors.
Police are increasingly turning to social networks to identify criminals and post information about crime alerts, investigation updates and current suspect updates. Last year, social media sites helped crack a case for 79% of police agencies, according to the IACP.
A Brooklyn police officer caught a group of men known as the "Brower Boys Gang" by adding them as friends on Facebook and then following their posts about their plans to commit a burglary. Police trailed them and then caught them in the act.
By following and tracking gang members on social media, the Cincinnati Police Department was able to locate specific places drug deals were set to occur and certain members involved in violent crimes and make arrests.
A Florida teen was taken into custody after bragging about a boozed up hit-and-run on Facebook – in fact, officers were alerted about the crime thanks to a private Facebook Message from another user who'd seen the perpetrator's antics on their News Feed.
In Minnesota, police began live-tweeting drunk-driving arrests from their Twitter account in an effort to use shame to detract people from getting behind the wheel after too many drinks.
In Texas, a gang-related murder was solved based largely on incriminating words and photos on a suspects MySpace page.
Does Police Access of Your Social Media Account Violate Privacy Laws?
Some people are discovering that what they share on Facebook, Twitter and other platforms constitutes evidence that can be used against them in a court of law.
Some people have complained that "spying" by law enforcement on social media sites like Facebook, Twitter, and Instagram violate privacy laws. The Fourth Amendment protects people's homes and effects against unreasonable search and seizure. Those that are against allowing police access to individual users' social media accounts claim that police are required to get a search warrant before they can go through your documents.
The Supreme Court has ruled; however, that the police don't need a search warrant to get information that you've already shared with other people. When you send an email, post a comment, video or photo on your Facebook page, Tweet an announcement, or post a picture on Instagram, you have forfeited your expectation of privacy. Because you have shared it publicly, the government or law enforcement can access it and use it as evidence.
A more controversial approach to getting information from social media is law enforcement creating fake profiles in order to befriend suspects on social media sites in order to follow their activities.
While these fake accounts might violate the social network company's rules, they are legal and evidence collected using this method will still hold up in court. Police often go undercover in the real world and pose as a potential drug buyer or as a young girl or boy to capture individuals that are involved in selling drugs or soliciting minors for sex.
Police can access your social media accounts, pose undercover online to catch you in a criminal act, subpoena your historical online activity with a social media site if they suspect you are involved in something illegal and use any of their findings as evidence in court. The bottom line: If you wouldn't tell it to your mother or a police officer, don't share it via social media.