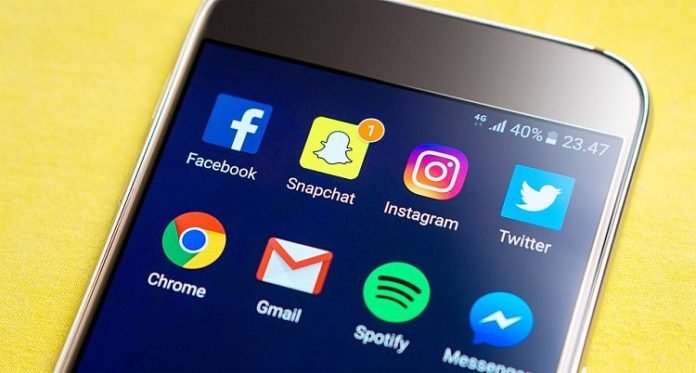 If you have a website for personal or commercial use, chances are you've heard of Search Engine Optimization or SEO. SEO is a way of approaching web design that ultimately aims to bring more people to your site through improved search engine rankings. SMO, on the other hand, stands for Social Media Optimization.
In an age where social media dominates the way people share things, it's important to keep up on the best practices. Good social media posts have the power to greatly increase traffic to your site!
Here are 9 ways to optimize your site content for social media sharing.
1. Focus on the quality of your content
First and foremost, focus on the quality of your content. There are many tips and tricks to draw visitors to your website, but "meh" content will ultimately render them useless. Take the time to curate a well-thought-out feed. If you concentrate your energy there, the likes and shares will follow.
2. Write brief but intriguing titles
Draw readers in with brief but intriguing article titles. There are ways to do this without becoming "clickbait," or an obvious attempt to grab attention without real content to back it up. Those ads you see on the sides of web pages promising "one weird trick" to lose X amount of weight or how to whiten teeth are an example of clickbait.
To improve upon this admittedly silly example, a blogger could change a title to "How Toothpaste Helps Whiten Teeth Faster." In doing so, the title avoids withholding crucial information like a clickbait article but promises more elaboration once clicked. Of course, you'll want to use content a little bit more intriguing than the "revelation" that toothpaste whitens teeth.
3. Add appealing meta descriptions
Practice best social media optimization practices by adding appealing meta descriptions. When posting to social media, there are many ways to utilize social media meta tags to bring in greater readership.
Social media meta tags are HTML descriptions that determine what information gets displayed when you post to different social media platforms like LinkedIn, Facebook, Twitter, etc. If this information is well organized and displays correctly, it can generate a substantial increase in visits to your site via social media postings.
4. Make your posts well organized and linkable
In ecommerce web design, it's always a good idea to make your posts well organized and linkable. Keep visitors clicking through your website with internal hyperlinks, and make content easy to find with well thought out UX design. You want to keep visitors hooked on your content; the longer they stay on your site, the more likely they are to become interested in your products and services.
In this vein, you are likely to lose visitors to your site if they can't easily find what they are looking for; make sure to organize your posts methodically.
5. Add visual elements
Add a visual element to all your content and make sure to optimize it for web and mobile viewing. We live in an era dominated by images, and people are much more likely to click on a photo or better yet a video than they are to read through a block of text. It's much more likely for a funny or poignant video to go viral than it is for a paragraph. Furthermore, most social media platforms will automatically pull images from an article to make the post more attractive.
To get the most bang for your buck, and to avoid embarrassing mistakes, always test-post images before settling on one. Images that are improperly cropped or stretched can make your posts look unprofessional or amateur, which is potentially off-putting to readers.
6. Add hashtags and social sharing buttons
Make your content social media friendly by adding hashtags and social media buttons. Make sure your share buttons are easy to locate. People are far more likely to share something with their friends if there is an immediate shortcut to do so.
Do some research into what sharing button is right for your website, as there are many different buttons with many different functions.
7. Add Social Media Counter
Display the number of shares your post has gotten. It's not bragging; it's just good business. A like is an independent endorsement of your brand. People are more likely to share your content if they see that it is already popular.
8. Keep visitors wanting more
Do some research and compare your social media presence to that of competitors to figure out how frequently to post new content. Remember, on social media you are competing for potential customers' attention with everyone, not just competitors.
That means you need to find a way to stand out alongside publications whose job is to entertain and may have an inherently easier time finding things to post that generate online traffic. With a little creativity and lots of effort, however, any sort of business can stand out on social media.
Many retailers will organize giveaways over social media. Usually, provided the customer likes, comments, tags a friend, or subscribes to the channel, the retailer enters them into a raffle to win free merchandise. On platforms like Instagram, retailers often encourage their followers to post images of themselves using the products and tag them in the photo in order to win prizes.
If customers know there's something in it for them, they'll keep coming back to the page. Better yet, if they don't win the raffle, they may just buy the product on their own.
9. Diversify the content you post
A great way to keep people coming back is to diversify the content you post. Change up the media with videos, photos, gifs, but even beyond that, vary your tone. You want to be taken seriously as a business, but 100% serious posts aren't interesting and throwing in some humor here and there will bring in more clicks.
It's also a good idea to keep your posts topical, so tying things in with the news or the time of year will make your content feel "of the moment," and entice people to read through it.
Keep in mind how you want your content to make people feel. Think about the five Facebook reactions: "like," "love," "ha ha," "wow," and "angry." Obviously, there are many more emotions than those, but it does make the content more interactive and helps the poster understand how their reader base responds to their work. Being empathetic and savvy about your online customer base will improve the effectiveness of your posts.