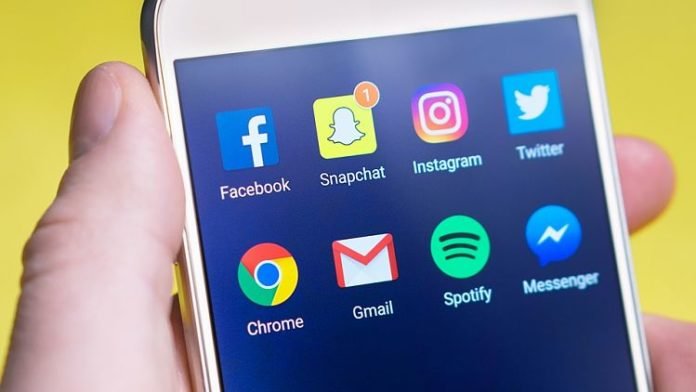 If you are between 12-24 years old, chances are that you've known about Snapchat for years; if you are between 25-34, you've probably heard about it more recently. Even in the 35+ demographic, Snapchat is making significant inroads with people who are ready to take themselves a little less seriously and enjoy a little more fun than apps like Instagram, Pinterest, and even Facebook encourage us to do. Businesses take their marketing wherever customers are, and Snapchat is not an exception.
Here are 3 ways that small businesses are creatively using Snapchat to better their businesses.
1. Build Their Reputation
Snapchat first started gaining a reputation as an app for more than just teen girls when several celebrities and influencers started adding Snapchat to their profiles. Ready to take a break from the perfection they constantly cultivated on Instagram, these celebrities found a following on Snapchat that was more than ready for a more natural, behind-the-scenes kind of vibe.
That increased the number of users who were young adults or thirty-somethings, and the platform has grown since there.
Companies with Snapchat accounts are building a reputation that identifies them as younger, more relevant, and willing to step away from the polish of traditional marketing and offer a less sculpted understanding of the company.
That doesn't mean completely abandoning traditional marketing principles; it's still important to have a message, to keep professionalism intact, and make sure that what's being done on the Snapchat profile still reflects the company's standards. But within those guidelines, companies have a lot more freedom to let down their hair, metaphorically speaking.
2. Connect With Customers
The goal of all social media is to build interpersonal connections and share information, and Snapchat is no different from that. By its basic design, Snapchat skews more towards personal relationships than information sharing, but a savvy company can do both. Connect with customers by using tools like:
Offering custom Snapchat filters, and rewarding customers who Snap you back with them by giving them a special discount or contest entry
Organize stories that display several snaps, and offer a special promotion to the followers who watch the entire story
Use Snaps to advertise flash sales, last minute events, or in-store events
Organize contests, raffles, and other events for customers.
One key feature of Snapchat, by design, is that the system is inherently private. Customers need to add you directly; there's no way to search for a user. It's important, therefore that companies advertise their specific Snapchat handle on their other social media profiles, such as Twitter, Facebook, or Instagram. Without that, customers won't even know they should be looking for you.
3. Internal Communication
Some exceptionally creative companies are using Snapchat as one piece of their internal communication. For businesses which have a lot of remote team members, who have personnel who are regularly traveling, or who have a number of individual employees who primarily do their own thing throughout the day, Snapchat can help build a sense of team communication.
Technology in the business sphere has replaced the old standby, meetings in the boardroom. There's less time for chit-chat at the water cooler, and productivity requirements have climbed so high that stopping by your best friend's desk to say hello is difficult. Meanwhile, employees work at companies for shorter periods of time, switching jobs and even careers many more times in their lifetime than previous generations.
All of that, if companies aren't careful, can build a team that doesn't really know anything about each other. If employees don't feel connected to their coworkers and leaders, they will be less engaged in the workplace, and both productivity and work quality will suffer.
It's important to know what Snapchat isn't good at. Group conversations don't work well on the system. Snaps can't be saved for more than 24 hours; you can take a screenshot of a Snap, but the sender is notified. It's difficult to collaborate on complicated work through the platform. Responding to a customer's more in-depth inquiries and concerns could be difficult or even impossible.
Some companies have tried to combat this trend with relocating their offices, catered kitchens, open floor plans and designated coworking spaces, and this may work for some big companies who have that kind of budget. For smaller companies trying to bootstrap their way along, using a free app might be a good compromise.
But when it comes to personalizing and humanizing a brand, making sure that customers are engaged and interested, and building a responsive image, Snapchat is an excellent tool. More and more customers are taking advantage of its usefulness.