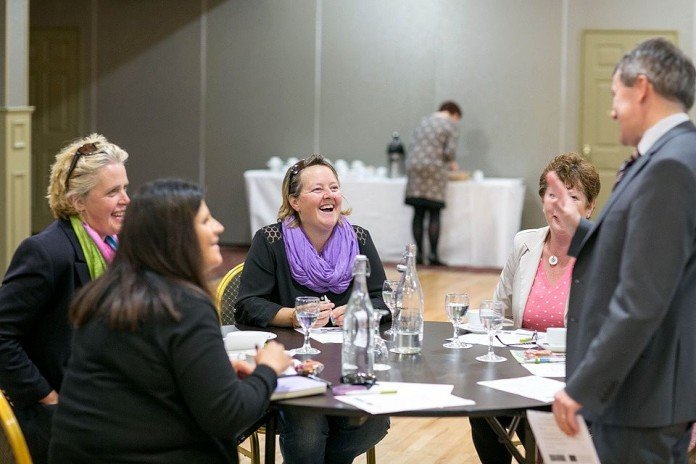 As signs point to the American economy finally shifting into gear after the Great Recession, and years of stagnant growth even after the recession technically ended, economists are acknowledging what women have known for years: the simple fact that women, and specifically women entrepreneurs, are an untapped force in the American economy. As things finally begin to move again, there are several trends which will help women build businesses, expand, and drive the economy forward.
Huge Amounts Of Cash Available to Women Entrepreneurs
Historically, women who start their own businesses struggle to pull together enough cash to get their businesses off the ground. Research from the National Women's Business Council has indicated that women open their businesses with 50% less capital than men. And yet Carla Harris, chair of the NWBC, has said that "today provides a perfect opportunity, a perfect storm if you will, for women entrepreneurs." Harris cites historically low interest rates paired with large amounts of cash on the balance sheets of investors as the factors in play for women with good ideas for their nascent businesses.
The Number of Women Led "Middle Market" Firms Is Rising
Middle Market firms are those that make between $10 million and $1 billion annually. Between 2008 and 2014, the number of middle market firms overall increased by just 4%. The percentage of those businesses owned by women, however, has increased by 32%.
Representation matters. As more women succeed in business, succeeding in business seems more possible to more women. Between the increase in successful businesses and the increased media coverage of those businesses and the fresh acknowledgment of the challenges women face going into business, it seems more and more possible for women to be successful entrepreneurs.
Women Are Already Creating Successful Businesses on Main Street
While the news loves to feature venture capital tech firms and women-led businesses that make millions and billions, Maria Contreras-Sweet, head of the Small Business Administration, has written that small businesses in all 50 states and the top metro areas are seeing recovery; those recoveries are being driven by women and their companies.
Traditional Funding To Women Entrepreneurs Is Increasing
According to the NWBC's 2015 Annual Report, the SBA made over $3.8 billion of capital available to women entrepreneurs last year. This pushed lending to women up 19 percentage points to over 36%.
While women have used nontraditional methods to get enough capital together to start their businesses – methods like credit cards, lines of credit on their homes, or taking loans from non traditional lenders – these loan types often come with significantly higher interest rates.
Support Networks and Role Models
According to Jacqueline Prause, senior editor at SAP, along with just seeing successful women in the media and at business conventions, the increase in women entrepreneurs also provides young women wanting to venture into business with unprecedented opportunities for networking and role models.
As entrepreneurs, we often talk about the importance of both formal education for budding entrepreneurs, but also local mentorship. While you can learn a great deal about the theory of running a business from the Internet, an MBA program, or a business bestseller, it takes a local expert to teach you what you need to know about the Main Street where your business is located. A local mentor can tell you which bank is friendlier to small business concepts, who to call at the local paper to get your ad in at the last minute, and which events are the best to sponsor.
When that mentor also has knowledge about the particular struggles that a woman entrepreneur (or a minority entrepreneur) is going to face, they can offer extra, more specific advice that can help you succeed.
Women owning businesses is not a new feature of the American economy. For many, many years, women have owned successful businesses and been economic drivers. What is new – and exciting – is finally getting think pieces and public support for the fact that businesses owned by women are a huge opportunity for the American economy to finally build a substantial recovery from the struggles it has had in the early part of this millennium.
From the smallest owner-operated businesses to the largest tech based companies, women are building businesses, employing people, earning profit, and pushing the economy forward. They have been a giant, untapped force in the economy. By celebrating, encouraging, and pushing businesses owned by women, the economy helps itself grow and succeed.